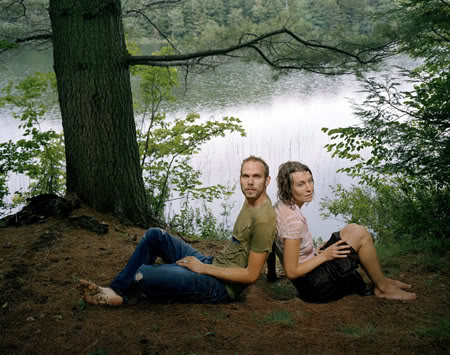 30 Dec

Red Heart the Ticker

RED HEART THE TICKER is Robin MacArthur and Tyler gibbons, a husband and wife duo from Marlboro, VT. Red Heart the Ticker was conceived in 2005 while the couple were living in New York City and Philadelphia, as a musical remembrance and ode to the woods of Vermont and the small cabin they had built there. The cabin had no electricity and running water and was made of salvaged windows; Red Heart's sound was inspired by that cabin and those woods: acoustic, dimly lit, intimate, warmed by the fire, haunted by the ghosts who had lived there before and occasionally electrified by longing and cabin fever and the passionate sparks of young love.

Since those days, Red Heart the Ticker has moved back to that cabin (turning it into a house with electricity and water), recorded three albums, toured nationally, performed on Garrison Keillor's A Prairie Home Companion, received a Creation Grant from the Vermont Arts Council and the National Endowment for the Arts, been featured on NPR's Weekend Edition, and birthed two children. They are always writing more songs and wiling away the hours in the barn-attic studio in order to bring them to you and to the light.